Support Our Troops

Give the Gift of a Bible Stick

Gods' Word in Audio packaged in a field friendly mp3 player
Christian World News
That I may publish with the voice of thanksgiving, and tell of all thy wondrous works." Psalm 26:7
Sonshine 800 Weather

Call the WSHO SONSHINE LINE

(504) 527-0880

The latest activity from the National Weather Service

What Time is It?

Anywhere in the U.S. and its Territories? Click Here!

Anywhere else in the World? Use the World Clock Time Converter Click Here!
View from our Studios!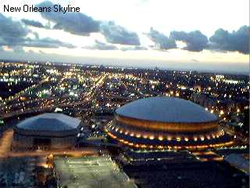 Skyline view of New Orleans Superdome
Other resources and Services:
*****************
What's on WSHO? Some new ones and some old favorites!
God's Grace for You with Greg Durel airing Weekdays at 8:30am

God Lives and Works Today with Mother Basilea airing Weekdays at 9:25am, repeated 7:25pm

As It is Written with Greg Durel airing Weekdays at 11:00am

The Janet Mefferd Show weekdays @ 2:00pm

Old Landmark Hour with Kermitt Webb airing weekdays at 1:30pm


Today in the Word, with Host Bob Lepine airing weekdays at 2:30pm

Word From Scotland with Pastor Sandy Shaw airing Saturdays at 11:40am

On The Air Fellowship with Matthew Shropshire airing Saturdays at 1:00pm

The Joey Kelly Broadcast airing Sundays at 8:00am

Unshackled airing Sunday evenings at 7:00 pm
*****************
Don't miss the Special Programming on Sonshine 800!
*****************
Good-bye to Ole Friends

Praise in the Night with Steve Solomon ended an 18-year run on late night radio.
To hear Steve Solomon's podcast click here

Life Perspectives with Don Hawkins has ended 20-years of broadcasting

Both ministries were a true source of comfort and biblical wisdom for our late night listeners
*****************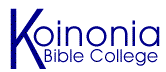 Register for the current semester.
Click here for a current course schedule.
****************


And the Word was made flesh, and dwelt among us, and we beheld his glory, the glory as of the only begotten of the Father, full of grace and truth.
(John 1:14)
Welcome to WSHO's home on the Web
SEPTEMBER 2014

************

Blessed is the Nation whose God is the Lord. Psalm 33:12

***********

***********

Celebrate Constitution Week!

The U.S. Constitution consists of 4,400 words and is the oldest and shortest written Constitution of any major government in the world

One of the greatest documents in History is signed!

************

The Spirit of '76 Chapter of the Daughters of the American Revolution invites you to tune in to WSHO Radio all this week for Constitution Minutes exploring the history of the U.S. Constitution

************

Listen to win a copy of The U.S. Constitution and Fascinating Facts About It

This booklet provides the entire text of the Constitution, the Bill of Rights and the Declaration of Independence - and much more! You'll find interesting insights into the men who wrote the Constitution, how it was created, and how the Supreme Court has interpreted the Constitution in the two centuries since its creation.

Prefer to read it on you iPhone or iPad? Click here to learn more!

************

Click Here to test your Constitution I.Q.

************

***********

ARE YOU PREPARED?

It's Hurricane Season!

HEAR THE BIBLE!

************

New On WSHO Sonshine 800

This Day's Bread, a Prayer Ministry with Host Elder Delores Deverney

Tune in Saturday Mornings at 10:30 AM

Call-in: 504-527-0800

Click Here to join the conversation online!

************

************
FROM FOCUS ON THE FAMILY

LISTEN SATURDAY MORNINGS AT 11:00AM

**********

The Screwtape Letters

Wildly comic, deadly serious, and strikingly original, C.S. Lewis's masterpiece is one of the most engaging accounts of temptation---and triumph over it---ever written. In this audio dramatization, original music and a full cast bring the correspondence of the worldly wise demon Screwtape and his nephew Wormwood to life.

AIRING: August 17, 2014 - September 20, 2014

************

DR. JAMES DOBSON IS BACK!

By wisdom a house is built, and through understanding it is established; through knowledge its rooms are filled with rare and beautiful treasures. (Proverbs 24:3-4)

Listen weekdays at 7:00am, repeated at 7:00pm on Sonshine 800

Dr. Dobson is joined by the members of his new broadcast team, Ryan Dobson and LuAnne Crane for this exciting ministry whose mission is help the family in these challenging times of technological and cultural changes

************

Focus on the Family started a new era with a new broadcast team. Listen to Jim Daly and John Fuller as they take over the helm daily at 9:30am, repeated nightly at 7:30pm.

************

MORNINGS ON SONSHINE 800
Listen weekdays at 10:05am; repeated 09:05pm

In Touch with Charles Stanley


The teaching ministry of Dr. Charles F. Stanley is committed to leading people worldwide into a growing relationship with Jesus Christ and to strengthen the local church. Dr. Stanley demonstrates a keen awareness of people's needs and provides Christ-centered biblically based principles for everyday life. He is motivated by the truth found in Acts 20:24, "Life is worth nothing unless I use it for doing the work assigned me by the Lord Jesus—the work of telling others the Good News about God's mighty kindness and love." This is because, as he says, "It is the Word of God and the work of God that changes people's lives."
| | | |
| --- | --- | --- |
| An in-depth, 25-minute daily radio Bible study. Whether you've read the Bible for years or are new to this best seller of all times, God always has something to say to you through the power of His Word. | | Listen weekdays at 9:00am on Sonshine 800! |
Insight for Living with Chuck Swindoll


This Radio Bible-Teaching Ministry is committed to excellence in communicating the truths of Scripture and the person of Jesus Christ in an accurate, clear, and practical manner so that people will come to an understanding of God's plan for their lives, as well as their significant role as authentic Christians.

Listen weekdays at 10:45am.
************
CALLING ALL BOOK AND MUSIC LOVERS
Gospel Book Store. Remember - there's something for everyone in the family at the Gospel Book Store located in Gretna at #17 Westside Shopping Center, where there's plenty of free parking. Click here to shop online for the hottest items and best selling music.

If there is something in particular that you want or just need a suggestion, call them at 504-362-7770 or e-mail the helpful staff at gospelbooks@bellsouth.net.

Ministering with the Heart of Jesus since 1975
************
WHAT'S SAFE TO WATCH?
WHAT'S NOT?



Shining a Light on the World of Popular Entertainment!
Get the latest movie, music and media reviews! Provided by your friends from Focus on the Family.

This Month's featured Movie Reviews:

Imagine a place with no pain and suffering, where all are equal and there is no hatred and the sun always shines!, The Giver believes that if humanity's given another chance, we could do better. We could make better choices. The Elder's not so sure.

Barney Ross and his crew of Expendables have been flying under the radar with their haggard hero brand of deadly demolition for a good number of years now. And the price of that brand just keeps going up. In this action drama you see many familiar faces including Sylvester Stallone as Barney Ross; Jason Statham as Lee Christmas; Harrison Ford as Drummer; Arnold Schwarzenegger as Trench; Mel Gibson as Stonebanks; Wesley Snipes as Doc; Dolph Lundgren as Gunner; Kelsey Grammer as Bonaparte; Antonio Banderas as Galgo.

• Into The Storm

A special Oklahoma town in the path of a flock of devastating twisters - but there's more to mending than just the picking up the pieces of the physical destruction.

*****************

Listen to plugged-in

Reviews on Sonshine 800!