Support Our Troops

Give the Gift of a Bible Stick

Gods' Word in Audio packaged in a field friendly mp3 player
Christian World News
That I may publish with the voice of thanksgiving, and tell of all thy wondrous works." Psalm 26:7
Sonshine 800 Weather

Call the WSHO SONSHINE LINE

(504) 527-0880

The latest activity from the National Weather Service

What Time is It?

Anywhere in the U.S. and its Territories? Click Here!

Anywhere else in the World? Use the World Clock Time Converter Click Here!
View from our Studios!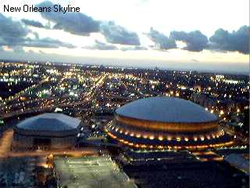 Skyline view of New Orleans Superdome
Other resources and Services:
*****************
What's on WSHO? Some new ones and some old favorites!
God's Grace for You with Greg Durel airing Weekdays at 8:30am

God Lives and Works Today with Mother Basilea airing Weekdays at 9:25am, repeated 7:25pm

As It is Written with Greg Durel airing Weekdays at 11:00am

Old Landmark Hour with Kermitt Webb airing weekdays at 1:30pm


Today in the Word, with Host Bob Lepine airing weekdays at 2:30pm

Word From Scotland with Pastor Sandy Shaw airing Saturdays at 11:40am

On The Air Fellowship with Matthew Shropshire airing Saturdays at 1:00pm

The Joey Kelly Broadcast airing Sundays at 8:00am

Unshackled airing Sunday evenings at 7:00 pm
*****************
Don't miss the Special Programming on Sonshine 800!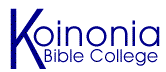 Register for the current semester.
Click here for a current course schedule.
****************


And the Word was made flesh, and dwelt among us, and we beheld his glory, the glory as of the only begotten of the Father, full of grace and truth.
(John 1:14)
Welcome to WSHO's home on the Web
JUNE 2016

***********

CALLED HOME

STEVE SOLOMON

PRAISE IN THE NIGHT

Long-time listeners of WSHO Radio will fondly remember the radio ministry of Steve Solomon. Beginning in 1991, Steve's program, PRAISE IN THE NIGHT, became a mainstay of late-night Christian Radio for almost 20 years. It was a true beacon for the Lord, a beaming reflector of God's Glory, offering Praise and Joy along with sound Biblical Wisdom during those very difficult hours when many feel so alone and are overwhelmed by the darkness. Under Steve's prayers and guidance listeners were led to the divine light and discovered the strength as well as the forgiveness to be found in GOD's love. In 2011 Steve made the very difficult decision to end his radio ministry and devote himself full-time to pastoring his new and growing church, Riverwalk Fellowship in the Fort Worth area. The radio void was eventually filled with other voices, but everyone who followed Steve knew that they had walked through the night with someone very special. God had given Steve an unusual mission ministering to the weary in their desolate hours but also BLESSED him with some very powerful tools, a gift for preaching and a boundless enthusiastic energy to fullfill his calling. ... And Steve being the ever-faithful servant to the LORD that he was followed the path he'd been set upon and did just exactly as he was told.

While he will be sorrily missed by his friends at WSHO, we rejoice that he is now with the Lord!

For more information on Steve Solomon click here.

***********

Flag Day

June 14h, 2016

Fly it proudly!

********

2016 National Prayer by Dr. Tony Evans

Dear heavenly Father, we come to You today as a humble people desperate for Your supernatural intervention on behalf of our beloved nation. First, we thank You for all the blessings You have bestowed on our land, blessings that have allowed us to bring so much good and benefit to not only our own citizens but also to the rest of the world. The very ideals upon which this country was founded were based on biblical truths, no matter how some try to rewrite history to deny that very fact today.

This is why our hearts are so broken over how You continue to be marginalized and dismissed by both our people and our institutions. We are also saddened by the fact that Your people have contributed greatly to the spiritual apathy that now engulfs us. Our satisfaction in remaining religious without being fully committed to living out the truths of Your Word has caused us to become co-conspirators with the forces of evil that are destroying us as a society.

It is for this reason that we personally and collectively repent of our carnality and recommit ourselves to becoming visible and verbal disciples of Jesus Christ. Enable us, by Your Spirit, to no longer be secret agent Christians but rather to publicly declare and live out Your truth in a spirit of love so that You feel welcome in our country once again.

Thank You for Your promise to hear our prayers when we call to You with hearts of repentance and obedience, which is how we are appealing to You today, Father. On behalf of Your church, we affirm afresh the priority You are to us that You would fill every dimension of our lives as we seek to bring You glory through the advancement of Your kingdom in our personal lives, our family lives, and in the lives of our churches and our government leaders. We confidently invite heaven's intervention into all the affairs of our nation and we praise You in advance for Your answer.

In Jesus' name we pray. Amen.

********

***********

***********

HEAR THE BIBLE!

BORN TO WIN

Making Life Work

Hosted by Ronald L. Dart

**********************

Listen weekdays at 9:00 AM

Sundays at 8:30 AM

***********

NEW ON SONSHINE 800

THE ERIC METAXAS SHOW

Compelling perspective on American culture, political life, and stories making news around the corner and across the globe.

Tune in Weekday Afternoons at 2:00pm

***********
DR. JAMES DOBSON IS BACK!

By wisdom a house is built, and through understanding it is established; through knowledge its rooms are filled with rare and beautiful treasures. (Proverbs 24:3-4)

Listen weekdays at 7:00am, repeated at 7:00pm on Sonshine 800

Dr. Dobson is joined by the members of his new broadcast team, Ryan Dobson and LuAnne Crane for this exciting ministry whose mission is help the family in these challenging times of technological and cultural changes

********

Focus on the Family started a new era with a new broadcast team. Listen to Jim Daly and John Fuller as they take over the helm daily at 9:30am, repeated nightly at 7:30pm.

***********

MORNINGS ON SONSHINE 80

0
Listen weekdays at 10:05am; repeated 09:05pm

In Touch with Charles Stanley


The teaching ministry of Dr. Charles F. Stanley is committed to leading people worldwide into a growing relationship with Jesus Christ and to strengthen the local church. Dr. Stanley demonstrates a keen awareness of people's needs and provides Christ-centered biblically based principles for everyday life. He is motivated by the truth found in Acts 20:24, "Life is worth nothing unless I use it for doing the work assigned me by the Lord Jesus—the work of telling others the Good News about God's mighty kindness and love." This is because, as he says, "It is the Word of God and the work of God that changes people's lives."
| | | |
| --- | --- | --- |
| An in-depth, 25-minute daily radio Bible study. Whether you've read the Bible for years or are new to this best seller of all times, God always has something to say to you through the power of His Word. | | Listen weekdays at 9:00am on Sonshine 800! |
Insight for Living with Chuck Swindoll


This Radio Bible-Teaching Ministry is committed to excellence in communicating the truths of Scripture and the person of Jesus Christ in an accurate, clear, and practical manner so that people will come to an understanding of God's plan for their lives, as well as their significant role as authentic Christians.

Listen weekdays at 10:45am.
***********
CALLING ALL BOOK AND MUSIC LOVERS
Gospel Book Store. Remember - there's something for everyone in the family at the Gospel Book Store located in Gretna at #17 Westside Shopping Center, where there's plenty of free parking. Click here to shop online for the hottest items and best selling music.

If there is something in particular that you want or just need a suggestion, call them at 504-362-7770 or e-mail the helpful staff at gospelbooks@bellsouth.net.

Ministering with the Heart of Jesus since 1975
***********
WHAT'S SAFE TO WATCH?
WHAT'S NOT?
Shining a Light on the World of Popular Entertainment!
Get the latest movie, music and media reviews! Provided by your friends from Focus on the Family.

Listen to Plugged-in Reviews daily Sonshine 800!