Support Our Troops

Give the Gift of a Bible Stick

Gods' Word in Audio packaged in a field friendly mp3 player
Christian World News
That I may publish with the voice of thanksgiving, and tell of all thy wondrous works." Psalm 26:7
Sonshine 800 Weather

Call the WSHO SONSHINE LINE

(504) 527-0880

The latest activity from the National Weather Service

What Time is It?

Anywhere in the U.S. and its Territories? Click Here!

Anywhere else in the World? Use the World Clock Time Converter Click Here!
View from our Studios!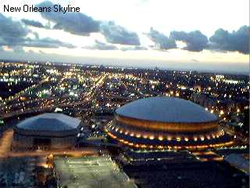 Skyline view of New Orleans Superdome
Other resources and Services:
*****************
What's on WSHO? Some new ones and some old favorites!
Click here for a complete schedule
God's Grace for You with Greg Durel airing Weekdays at 8:30am
God Lives and Works Today with Mother Basilea airing Weekdays at 9:25am, repeated 7:25pm
As It is Written with Greg Durel airing Weekdays at 11:00am
News & Views with Larry and Chuck Bates airing weekdays at 12:00pm
Old Landmark Hour with Kermitt Webb airing weekdays at 1:30pm

Today in the Word, with Host Bob Lepine airing weekdays at 2:30pm
Word From Scotland with Pastor Sandy Shaw airing Saturdays at 11:40am
On The Air Fellowship with Matthew Shropshire airing Saturdays at 1:00pm
The Joey Kelly Broadcast airing Sundays at 8:00am
Word & Worship Weekly with Scott Thunder airing Sundays at 10:00am
Unshackled airing Sunday evenings at 7:00 pm
*****************
Don't miss the Special Programming on Sonshine 800!
*****************
Good-bye to Ole Friends

Praise in the Night with Steve Solomon ended an 18-year run on late night radio.
To hear Steve Solomon's podcast click here

Life Perspectives with Don Hawkins has ended 20-years of broadcasting

Both ministries were a true source of comfort and biblical wisdom for our late night listeners
*****************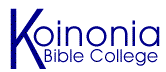 Register for the current semester.
Click here for a current course schedule.
****************


And the Word was made flesh, and dwelt among us, and we beheld his glory, the glory as of the only begotten of the Father, full of grace and truth.
(John 1:14)
Welcome to WSHO's home on the Web
MAY 2013

***********

Calling All Pastors and Ministry leaders!

You are invited to RBC Ministries Pastors Appreciation Breakfast in New Orleans

This is a special event designed for Pastors, Associates, Ministry Leaders and their spouses

Date: Tuesday, May 14, 2013

Time: 9:00 am (doors open at 8:30)

Where: Hilton Hotel New Orleans Airport Ballroom C & D 901 Airline Dr. New Orleans, LA 70062

Speaker: Marvin Williams - Rev. Wiliams is currently the Senior Teaching Pastor of Trinity Church in Lansing, MI and former pastor of Tabernacle Community Church in Grand Rapids, MI. Rev. Williams is a regular contributor to the "Our Daily Bread" devotional as well as the online devotional, "Our Daily Journey."

Cost: FREE (there is no cost to attend)

Registration deadline: May 13th, 2013

Click here to Register online

***********

LISTEN TO WIN THE DVD!!

The Astounding re-birth of Israel is told through the discovery of an unlikely artifact - a first century ship identical to the boat that Jesus sailed upon with Peter. Follow the resurrection and survival of this special vessel as it mirrors Issrael's own history.

***********
HEAR THE BIBLE!

FROM FOCUS ON THE FAMILY

LISTEN SATURDAY MORNINGS AT 11:00AM

**********

The Chronicles of Narnia: Prince Caspian

March 23rd thru May 11th

Part of C.S. Lewis' classic Narnia Series, this tells the tale of an evil king who threatens the life of Narnia's rightful ruler - young Prince Caspian.

************

DR. JAMES DOBSON IS BACK!

By wisdom a house is built, and through understanding it is established; through knowledge its rooms are filled with rare and beautiful treasures. (Proverbs 24:3-4)

Listen weekdays at 7:00am, repeated at 7:00pm on Sonshine 800

Dr. Dobson is joined by the members of his new broadcast team, Ryan Dobson and LuAnne Crane for this exciting ministry whose mission is help the family in these challenging times of technological and cultural changes

************

Focus on the Family started a new era with a new broadcast team. Listen to Jim Daly and John Fuller as they take over the helm daily at 9:30am, repeated nightly at 7:30pm.

************

MORNINGS ON SONSHINE 800
Insight for Living with Chuck Swindoll
This Radio Bible-Teaching Ministry is committed to excellence in communicating the truths of Scripture and the person of Jesus Christ in an accurate, clear, and practical manner so that people will come to an understanding of God's plan for their lives, as well as their significant role as authentic Christians.

Listen weekdays at 10:45am.
Join President and Senior Bible Teacher Woodrow Kroll and Co-host Dan Norton for this practical, in-depth, 25-minute daily radio Bible study. Whether you've read the Bible for years or are new to this best seller of all times, God always has something to say to you through the power of His Word.

Woodrow Kroll

Listen weekdays at 9:00am on Sonshine 800!
************
CALLING ALL BOOK AND MUSIC LOVERS
Gospel Book Store. Remember - there's something for everyone in the family at the Gospel Book Store located in Gretna at #17 Westside Shopping Center, where there's plenty of free parking. Click here to shop online for the hottest items and best selling music.

If there is something in particular that you want or just need a suggestion, call them at 504-362-7770 or e-mail the helpful staff at gospelbooks@bellsouth.net.

Ministering with the Heart of Jesus since 1975
************
WHAT'S SAFE TO WATCH?
WHAT'S NOT?



Shining a Light on the World of Popular Entertainment!
Get the latest movie, music and media reviews! Provided by your friends from Focus on the Family.

This Month's featured Movie Reviews:

What could possibly go wrong on a family-oriented amusement park located on an island brimming with bloodthirty dinausaurs resurrected from fossil DNA? The classic Speilberg film brought back to life in terrifying 3-D.

• Temptation: Confession of a Mariage Counselor

With a master's degree in counseling, Judith knows a lot about relationships—except, unfortunately, her own. Step into this Tyler Perry morality play and hopefully learn something from the experience.

•G.I. Joe Retaliation

G.I. Joe returns to the big screen, with Dwayne Johnson and Bruce Willis lending their brawn to the boom this time around. Warning: These Consummate supersoldiers are prepared to go the distance and hundreds of good guys and bad ones (including, surprisingly, some central characters) get pounded, pummeled and decimated.

*****************

Listen to plugged-in

Reviews on Sonshine 800!